KASKA company, fouded in 1998, is on the market over 20 years. It has a highly motivated staff and experiences.
Services in all Europe.
KASKA are one of the largest EU based solar pile driver and installer of ground mounted solar systems. We install the constructions of solar power systems and modules (Complete Mechanical Installation including post driving, steel erection and panel install).
KASKA have experiences with a number of large scale projects from all the EU. Customer deals only with one partner for all the installation part. It has references from many interesting large scale power plants around EU. Working in all European countries.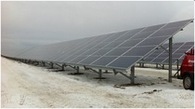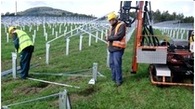 We can help you with:
solar pile driving with GAYK machines
sub-construction and modules assembly
DC, AC works
All Ground works including cable trenching and backfill
Ground Testing Service
Fencing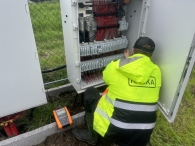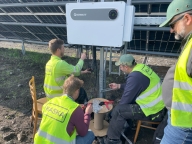 KASKA works all around Europe.
All we need is a GPS coordinate, a time and we will let you know if we are available.
We can deliver also constructions from well established producers, which we cooperate with.
We do also pull out tests. Vertical and horizontal pull tests are typically done on large megawatt sized systems prior to the main project starting.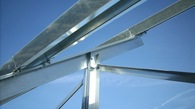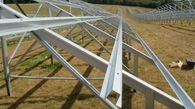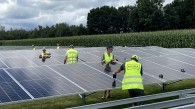 Pile driving (ramming), Ground screwing, rock drilling
KASKA company is equipped with the best professional pile-driving machines from GAYK, which allow not only to work with piles up to 4,5 m long, but also ground drilling, rock drilling and ground screws tightening. The machines are self propelled and tracked (into terrain).
Company manages it´s own transport, services are available in all the Europe. Daily capacity over 1000 piles.
We specialize in driving posts for ground mount solar systems with excellence!
KASKA can supply the best producers construction system as well.
Used profiles: I 100, I 140, Zimmermann profile, Schletter profile, U 100, C 80x80, C 120x55, sigma 100, sigma 140, sigma 170, V, O 80 and other.
KASKA supplies:
solar pile driving
ground drilling, pile concreting
measuring out
site logistics, trucks unloading
ground screws tightening
test pile-driving
rock drilling, pile extracting
wiring services
We have piled some hundred thousand piles. We are target motivated.
References from UK, Germany, Czech Republic, Slovakia, Austria, Switzerland, Italy, Bulgaria, Romania, Netherlands, Hungary, Belgium, Estonia, France.
Machines? We have them.
Tracked skid steers from Bobcat. Pile drivers from GAYK. own trucks, some of them equipped with a hydraulic loader cranes.